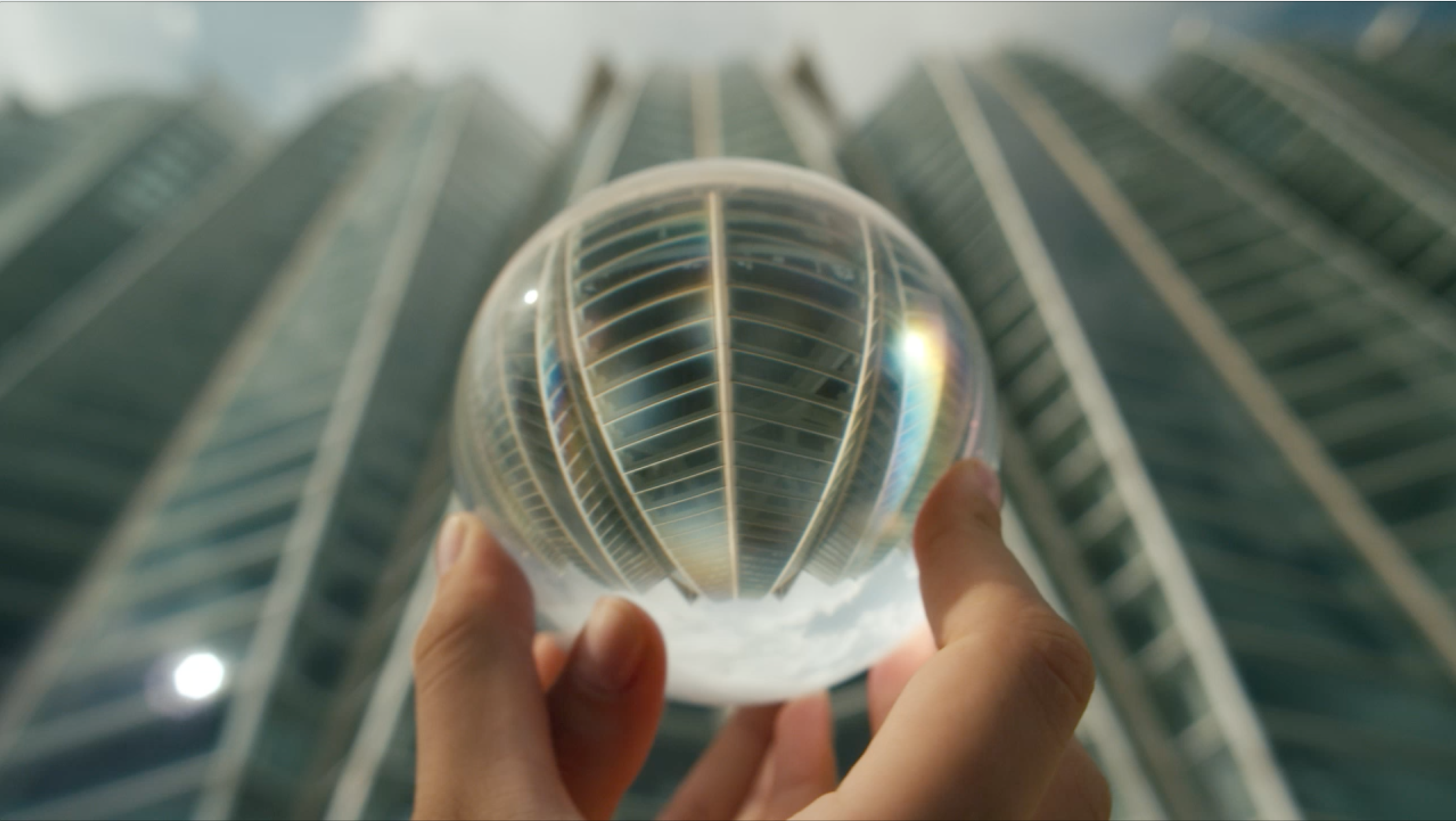 BIOG
Simon was born and educated in the UK. After leaving school he studied Mining Engineering at Imperial College, London University, during which time he gained practical and life experience working in the Copper mines of the Australian outback and then the Gold mines in the Transvaal of South Africa.
Realising this was not the life for him, Simon returned to the UK, left University and started working in the UK film industry, starting off in a film transport company, working at first for the art department and then the camera department, driving camera cars all over Europe on commercial shoots.
Moving on, and in order to get his union ticket, he spent 3 years working in a commercial production company, eventually as a Producer on a number of commercials.
With a union ticket in hand he went freelance as a clapper loader, and ironically got his first 2 feature films from DP's he had employed whilst a producer.
Simon then moved on up to Focus puller/1st AC on features and commercials, working with, and learning from many esteemed DP's, including Roger Deakins BSC ASC, Robert Elswit ASC, Ian Wilson BSC, Declan Quinn and the late Jean-Yves Escoffier.

His first forays into shooting for himself were on short narrative films and commercials, and then moved up to working full time as a DOP.
Simon now works in narrative long form, both features and TV, and commercials. A well-travelled career in virtually every country of the EU, the majority of the Americas and parts of Africa and Asia, has allowed him to build up a worldly outlook to both his images and his on set manner. He also finds that his experience of having previously worked in various departments of the industry helps immensely on set.
He loves to work closely with directors who tell bold and innovative stories, and who bring out strong performances from the actors, whatever the medium.

Simon is a member of BAFTA, BKSTS and of the UK Union BECTU.
Check out his this link to my Instagram page
---
REVIEWS
"We Are Monster"
"….while the miasmically unwholesome atmosphere is emphasized by Simon Richards' cinematography: the sickly glow of institutional lighting renders skin tones sallow and even the air itself seems redolent of stale tea bags….." Hollywood Reporter
"This is a confidently hypnotic film with strong cinematography by Simon Richards who delivers excellently framed shot composition and masterful control of light." People Movies
"…..We Are Monster deserves note for its spirited rejection of the obvious, naturalistic narrative path, and Simon Richards' cinematography has considerable style and elegance."
 Film List.co.uk
"….aided by some coolly crafted images by DoP Simon Richards" Cine Vue Hot Docs
Vera "Changing Tides"
"…However, Vera remains well worth investing your time in. The cinematography is beautiful; the opening scene could have come out of any feature film, with atmospheric lightning across the North Sea foreshadowing the danger yet to come." Nouse.co.uk
"The Paradise"
"…The mood of the cinematography matches beautifully the luxurious period the program is set in. The lighting is beautifully and masterly controlled and subtle on the interiors. The exteriors, again, have a wonderful period feel that adds immensely to the quality of the production. Great use of lenses, angles and overall a wonderful reflection on the contribution of the cameraman" Guild Television Cameramen Awards
"Fallen Angel"
"....... the high quality production values of the gorgeously lensed Fallen Angel are no exception, as the visual look of the 16:9 aspect ratio film make it appear on par with a cinematic feature film that's just as upsetting in its beauty as the series' icy sinister Hitchockian blonde murderess." Jen Johans Film Intuition-DVD Review
"Carla"
"Carla was Thelma and Louise with an undertow of Fatal Attraction…..Prettily filmed, this feature length thriller…." The Times
"…The Greek scenery was mouth-wateringly shot, and the acting kept me watching all the way through."
Daily Mail
"The Last American Freak Show"
"…the Melancholy, Elegiac film about circus impresario Ward Hall…..Crisply shot….." Time Out
"Little White Lies"
"Little white Lies achieved high production values, with Great Cinematography and editing on a modest budget, with a small cast and crew." Judges Statement, Media and Innovation Awards
---
AWARDS

| CINEMATOGRAPHY | | | |
| --- | --- | --- | --- |
| Best Cinematography –2011 Media Star in Italian Advertising Technical Awards | MSC Cruises | | |
| Bronze for Cinematography – 2006 Clio Awards | X Box "Water Balloons" | | |
| Best Camera Operator – 2006 British Television Advertising Craft Awards | X Box "Water Balloons" | | |
| Nominee - 2013 Guild Television Cameramen Awards | "The Paradise" | | |
| OTHERS | | |
| --- | --- | --- |
| Winner - Independent Film Category – 2011 Media and Innovation Awards | | "Little White Lies" |
| Silver for Best Direction - 2010 Irish TV Craft Awards | | National Lottery "Rainbow" |
| Bronze for Best Editing – 2010 Irish TV Craft Awards | | National Lottery "Rainbow" |
| Gold- Creative Circle 2009 | | Barnardos "Break The Cycle" |
| Gold- ANDY advertising awards 2009 | | Barnardos "Break The Cycle" |
| Silver- British Television Advertising Awards 2009 | | Barnardos "Break The Cycle" |
| Bronze- British Television Advertising Awards 2009 | | Barnardos "Break The Cycle" |
| Yellow Pencil- D&AD 2009 | | Barnardos "Break The Cycle" |
| Silver-ONE Show NY 2009 | | Barnardos "Break The Cycle" |
| Diploma- British Television Advertising Awards 2009 | | Barnardos "What we Hear" |
| Czech Crystal Best Original Dance & Music Golden Prague Int. TV Awards | | "Motion Control" |
| Special Jury Golden Award – 2003 World Film Fest Houston | | "Motion Control" |
| Best Female Film – 2003 Mediawaves Hungary | | "Motion Control" |
| Paula Citron award Choreography for Camera – Film and Video Awards Toronto | | "Motion Control" |
| EMMY Nomination – 2005 | | "Nefertiti Resurrected" |
| Diploma- British Television Advertising Awards - 1999 | | Sky Digital |
| Bronze- British Television Advertising Awards -1998 | | Reebok "Erik Wynalda |
| Bronze-Creative Circle -1998 | | Reebok "Erik Wynalda" |
| Winner-Eurobest -1998 | | Reebok "Erik Wynalda" |
| BAFTA, Winner Best Production – 1997 BAFTA Scotland | | "Love Me Tender" |
| Bronze- British Television Advertising Awards – 1999 | | McDonalds "Brotherly Love" |
| Gold- British Television Advertising Awards -1996 | | Holsten Pils "AssHole" |
| Silver Lion-Cannes International Advertising Festival- 1996 | | Holsten Pils "AssHole" |
| Bronze-Creative Circle-1996 | | Holsten Pils "AssHole" |
| Bronze- D&AD-1996 | | Holsten Pils "AssHole" |
| Special Jury Prize – 1995 Celtic Film Festival | | "Narance" |
| Bronze - D&AD-1995 | | Woolworths "Ladybird" |
| Bronze-Creative Circle - 1995 | | Woolworths "Ladybird" |
| Gold - British Television Advertising Awards -1995 | | Harley Davidson |
| | | |
---